Suit Up For Winter
Published on December 5, 2013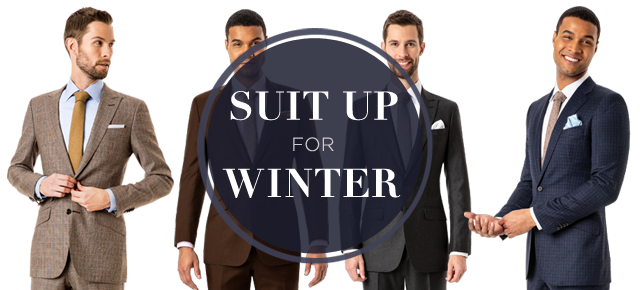 Dressing seasonally is largely a style preference during the spring, summer and fall, but when the cold winds come blustering in, you need to winter-proof your wardrobe. Bundling up shouldn't mean burying your sense of style. The four new suits below are just in time to keep you looking cool, even in the coolest weather.

What could be a more classic look than a gray flannel suit? Back when Gregory Peck played
The Man in the Gray Flannel Suit
, you couldn't take two steps without bumping into a corporate ladder-climbing gent wearing one of these. The 80s power-suit attempted to kill the gray flannel but with the rise of shows like Mad Men, a new generation (read: guys like you) are rediscovering the cool, even-tempered style of the era. Snapping up updated versions of the classics like this will get you through the winter.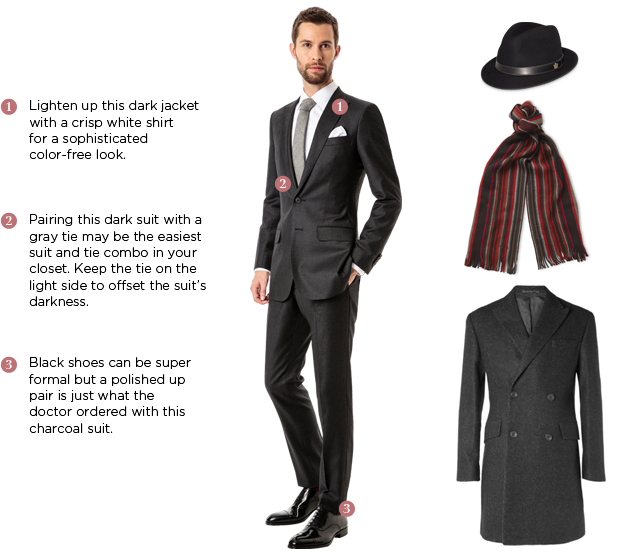 Old rules like "no brown in town" have kept the fashion purists scared of brown suits for over a century. It's 2013, people, time to move on! Brown is a superneutral. If you fret over matching every morning, this is your kind of suit. It works with just about any dress shirt color, from blue to pink to tan to white. The same goes for ties. The only hard and fast rule: no black shoes.
If you rarely stray from solids, this fine check is a good toe in the water of patterned suits. Want to play up the check, mix light blue into your shirt, tie or pocket square and the check will stand out. Want to hit the mute button on this suit? Stick with darker blue and neutrals for your accessories.
Every season's got it's plaid. A starkly contrasting black and white plaid may work for the spring and summer, but as temperatures drop it's time to work the darker, subtler plaids into the rotation. This brown is not some showy, in your face pattern, but a softer, warmer suit (in other words, if you want somebody to cozy up to you, go with this one).
How does the winter affect your suit rotation?
---
Like What You See? There's More.
We'll send you style advice and intel for the modern man.
---