Wardrobe Foundations – 3 Suits Every Guy Should Have
Published on February 17, 2017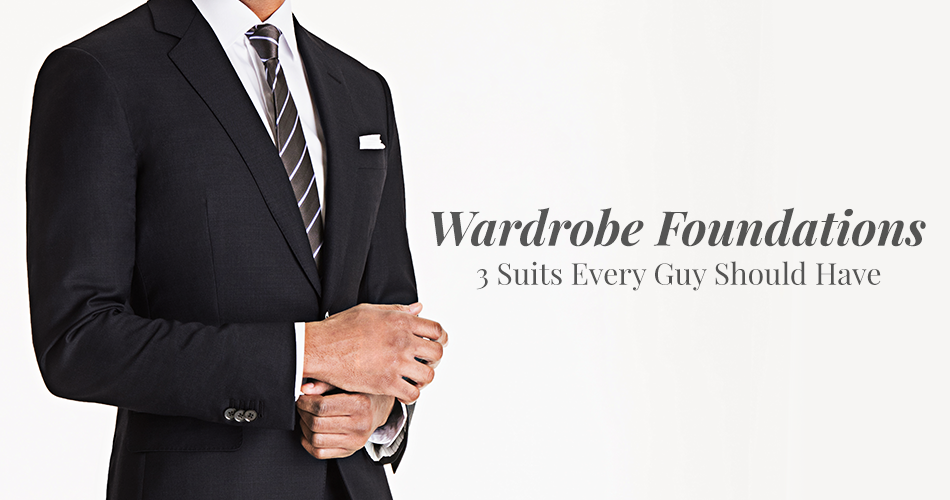 Wardrobe foundations should function like your weekly food shopping list. You buy the same staples every time you go to the food store, you know every which way to cook them together, and you sometimes throw new things into your cart to spice things up. If you want constant recommendations, you can subscribe to The Compass.
So, what are the staples? Start with a Navy, Charcoal, and Light Gray Suit. You can wear them all together and they'll get you through life's big moments like a wedding, a funeral, or a job interview. You can also combine their parts to create different "recipes." And you can get something new every so often to add to your foundation. See? Building your wardrobe foundation is as easy as food shopping. Let's get started.
---
What To Buy
Navy Suit. Charcoal Gray Suit. Light Gray Suit.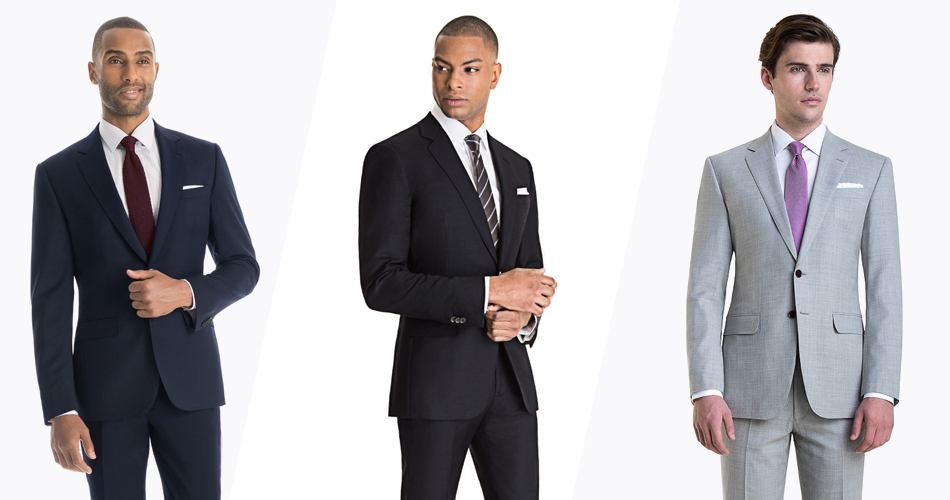 These are classic suits, and we can personally guarantee that they'll never go out of style (as long as they fit properly). But just because you buy a full suit, doesn't mean you always have to wear the whole suit and nothing but the suit so help you God. That's where the idea of recipes come into play. The full suits are the ingredients, but ingredients on their own can be a little plain. That's why when you mix ingredients together, you always get a better result. Here are 3 ways to mix these suits together to get the most out of them.
---
What To Wear
Navy Blazer, Light Gray Pants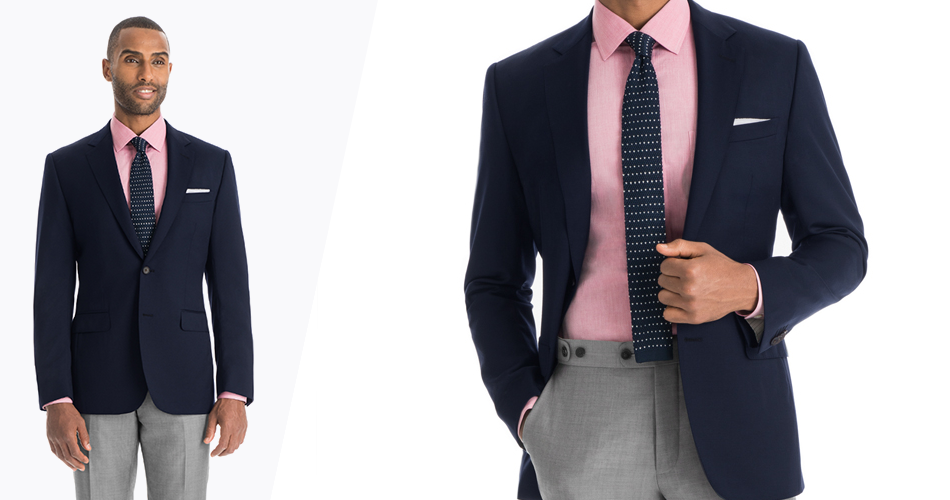 Charcoal Gray Blazer, Light Gray Pants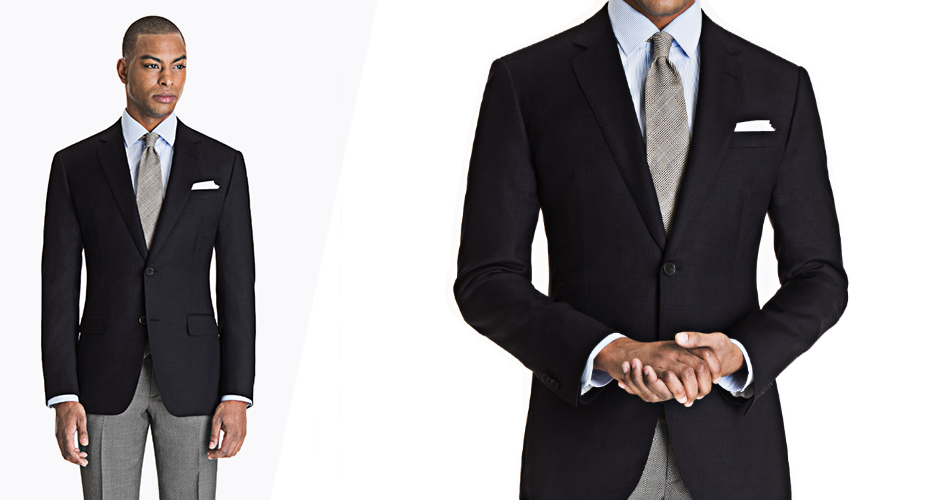 Light Gray Blazer, Navy Blue Pants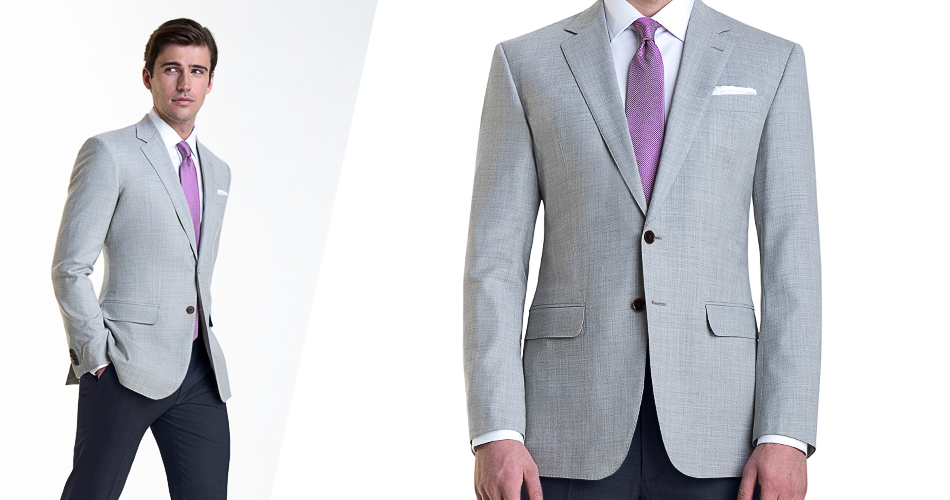 You may notice a dark-on-top, light-on-bottom trend in these outfits. That's just a Black Lapel styling choice. Make these outfits personal, and don't be afraid to wear that Light Gray Blazer with your Navy Blue Pants. It's just like the saying "business in the front, party in the back": it works both ways.
---
Vests Can Make Outfits Too
Charcoal Gray Vest. Navy Blue Vest. Light Gray Vest.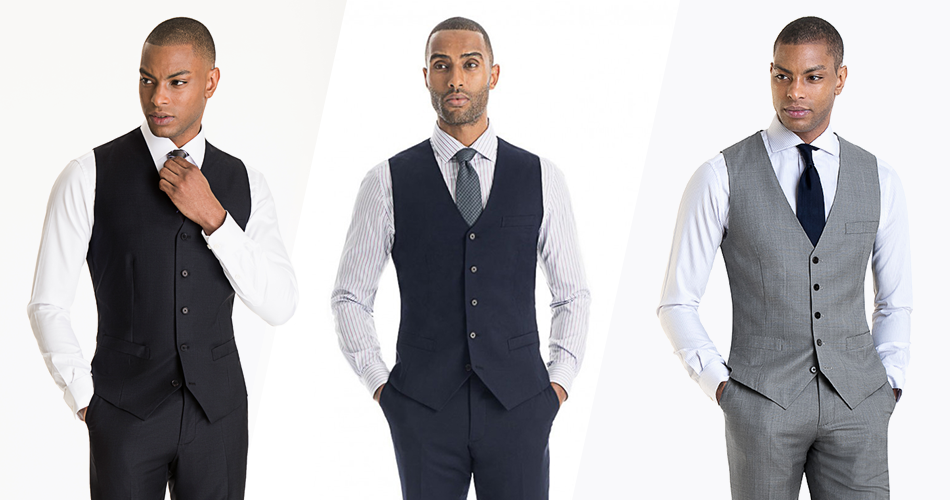 To keep getting updates on how to get the most out of your foundation suits, subscribe to The Compass.
---
Like What You See? There's More.
We'll send you style advice and intel for the modern man.
---