Minimalist Wardrobe For Men: 7 Investment Essentials
Published on July 6, 2018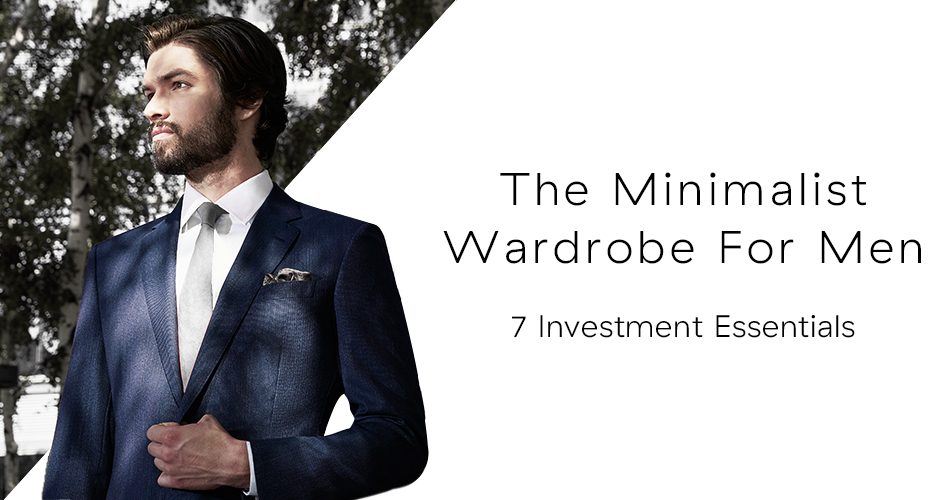 Serial hoarders look away – the minimalist wardrobe is built for men who value quality over quantity and live by the credence: less is more.
---
Building a Minimalist Wardrobe For Men
The minimalist wardrobe is inspired by its origins — jam.
Eighteen years ago, psychologists schlepped two dozen varieties of the fruity spread to an upscale supermarket in Menlo Park, California to answer a fundamental question about human behavior: is having minimal choices intrinsically better than having the maximum? On one day of the study, shoppers encountered a tasting table displaying 24 varieties of jam. On another day, shoppers saw the same table minimized down to just six jams on display.
Can you guess what happened next?
Though the large array of jams attracted more people to the table, the small display led to significantly greater sales and customer satisfaction. The researchers made a conclusion with enduring implications for companies and consumers alike: too much choice paralyzes the chooser. (You can read all about it here.)
"Thanks for the unsolicited psychology lesson," you grumble, "but what does this have to do with my office wardrobe? I'm more of a jelly guy anyway."
The answer: getting dressed should be simple.
You have enough going on in your life, and you shouldn't be expending any extra brain power simply figuring out what you should be wearing. By embracing a minimalist wardrobe, you'll be spending less time staring at your abysmal closet of clutter – trying to quickly put together some sort of work appropriate outfit while juggling a mug of coffee and a toothbrush – and more time focused on the important day ahead of you.
Dress better. Live better. Pursue better.
Sign up for style, relationship, and self-improvement advice for the sophisticated modern man.
The Minimalist Wardrobe For Men Fundamentals
Adopting the less-is-more wardrobe lifestyle means investing in high-quality essentials. That means they should always be well equipped with above-average details, premium fabrics and quality construction. As far as color goes, focus on buying neutrals that can be easily rotated. (Sorry, no bright orange.) And lastly, make sure what you're investing in actually fits you. We may seem a little bias, but if you're going to spend your hard earned money, go with custom-made clothing that is tailor-made to fit you properly.
7 Investment Essentials – Men's Minimalist Wardrobe
Investment #1 – A Smart Suit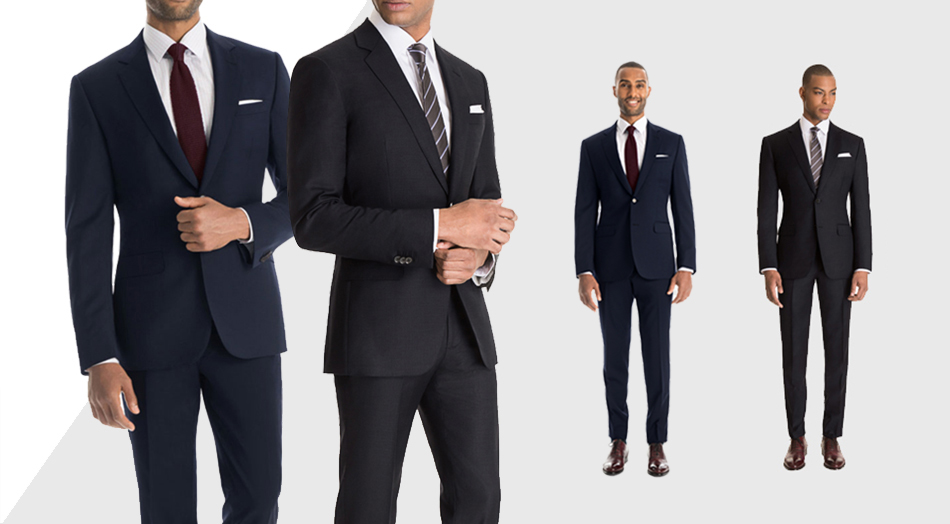 A sharp go-anywhere suit is essential in any professional men's minimalist wardrobe (make that any man's wardrobe, period). Go for a notch lapel in a neutral shade constructed from an all-season fabric. Charcoal is a steadfast choice, but if you're only investing in one, make it navy so the jacket can double as another men's wardrobe essential, the navy blazer.
And please, for the love of Sterling, Cooper, Draper and Pryce, do not buy off the rack. Nailing the fit is the single most important part of looking sharp in a suit. Get it right, treat your glove-like garment with the TLC it deserves, and your suit will serve you well for years to come.
Investment #2 – Three Quality Dress Shirts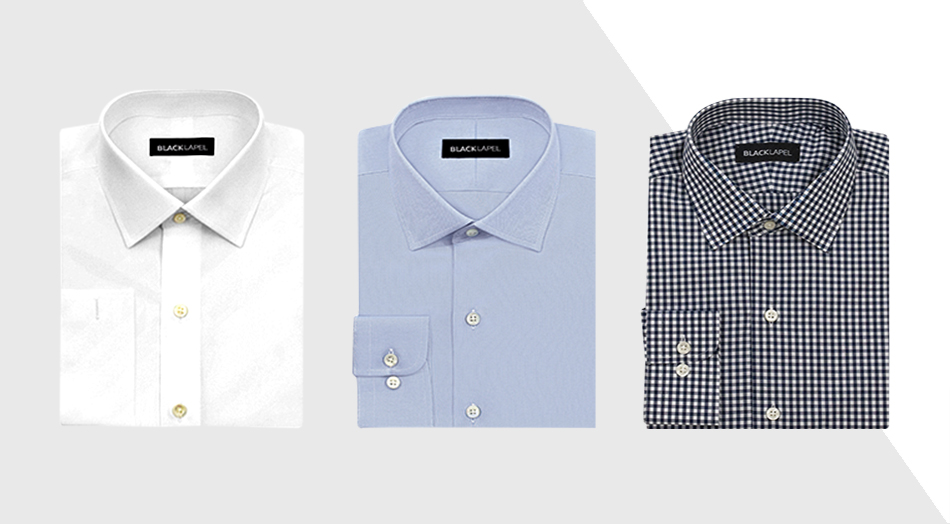 A shirt is the next step to achieving your minimalist wardrobe. Three shirts, in fact.
Start with that most classic of classics, the white dress shirt. Is it the most exciting item in your closet? No. Will you wear it until the hems are ragged and the pits have sweat stains the size of a world map on a sixth-grade classroom wall? Absolutely. (Though you should pick the right fabrics and avoid the sweat stains altogether.)
Next, liven things up with a light blue dress shirt. It won't win awards for sartorial daring, but it will be a faithful friend for years of all-hands meetings and smart-casual cocktail functions.
Make your final shirt a dark navy or something with a pattern for when you're feeling bold. Though to be clear – tread lightly. This is not license to commission a custom Ed Hardy button-down, merely permission to responsibly explore checks, stripes, gingham and other restrained designs that can fit any context.
Investment #3 – A Timeless Watch
A quality watch does more than tell you when you're late for work; it doubles as a masculine piece of jewelry, a status symbol, an heirloom and an emblem of your exceptional taste (if you wear it right). Invest in a classically styled timepiece that is so well forged it might one day adorn the wrist of your great-grandchild's great-grandchild.
Investment #4 – A Cold Weather Coat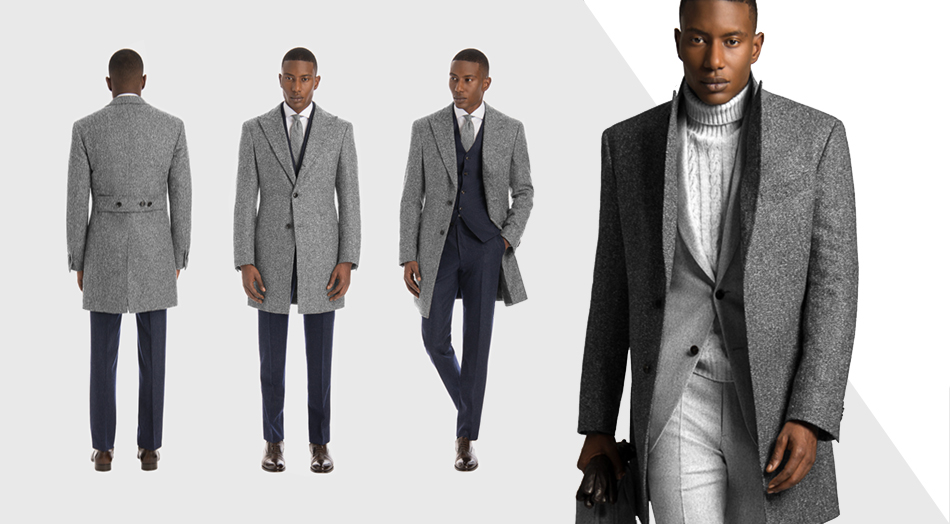 Winter sucks, but it sucks less with a dapper outer layer. An elegant overcoat – like the rest of these men's wardrobe essentials – is a long-term investment that's worth the splurge to ensure timeless styling and a perfect fit. Stick with single-breasted in a neutral hue with razor-sharp shoulders and a streamlined body. If you're living in a paradise land like Hawaii, you can skip this step while we jealousy grumble.
Investment #5 – A Solid Work Bag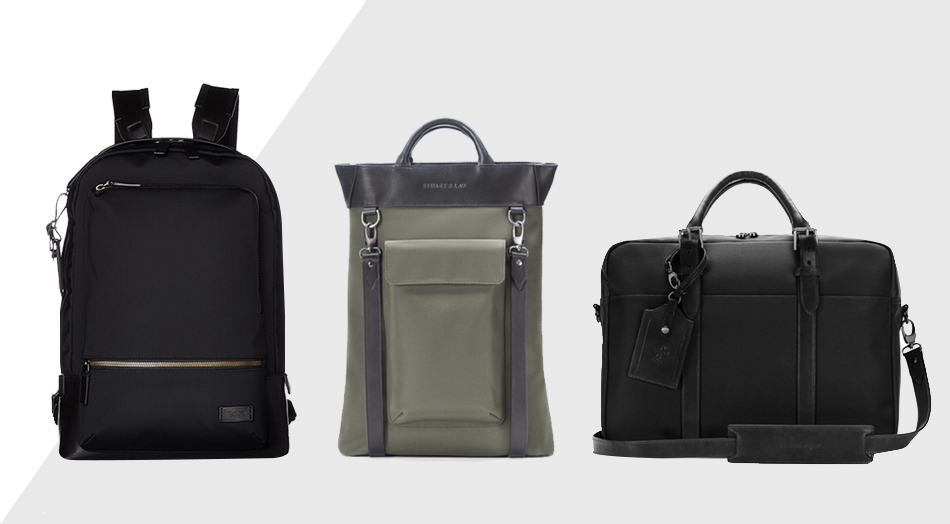 Whatever breed of work bag you prefer – briefcase, backpack, or haul-all tote – invest in something solid enough to withstand your worst commutes and handsome enough to turn some heads. Lucky for you, we've already gone through the trouble of listing the 12 best office bags for men out there.
Investment #6 – Shape-Shifting Dress Shoes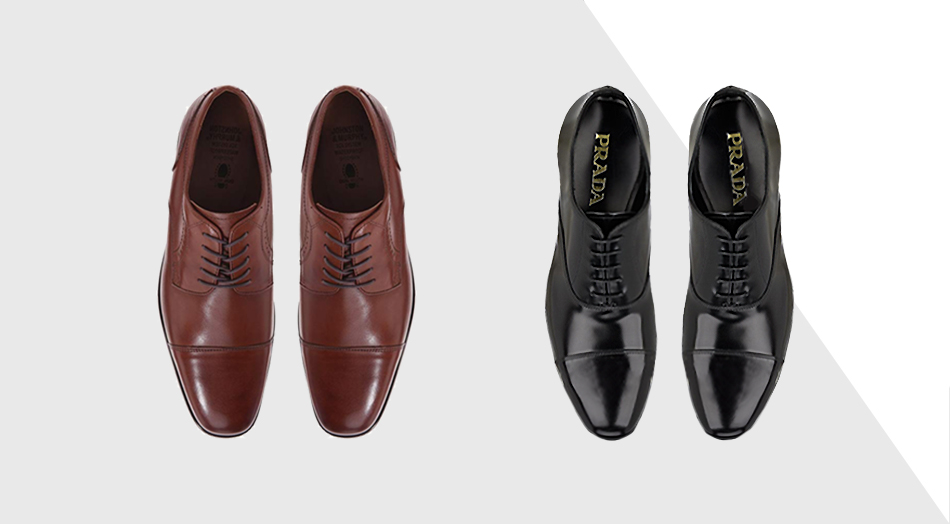 Pictured here:
Johnston and Murphy Oxford Shoe
,
Prada Men's Leather Oxford Dress Shoes Black.
Choosing the right dress shoes comes down to two main decisions. Fortunately, your minimalist wardrobe has left you with plenty of spare brain power to make them.
Decision #1: Oxfords or Derbies?
Oxfords are sleeker shoes that best suit dressy workplaces and formal social occasions. Their counterpart, Derbies, are characterized by a chunkier profile, leaving them to be less formal but more versatile for pairings such as jeans and chinos.
Decision #2: Black or brown?
Choose a shade based on the dominant colors in your closet. If your wardrobe adheres to a black, grey and navy palette, black dress shoes will be the most all-purpose pair. If your wardrobe mixes grey and navy with more earthy tones of brown and tan, go for brown dress shoes to maximize wear. If you're still as confused as a grandpa on a smartphone – we've got you covered.
Investment #7 – Adaptable Accessories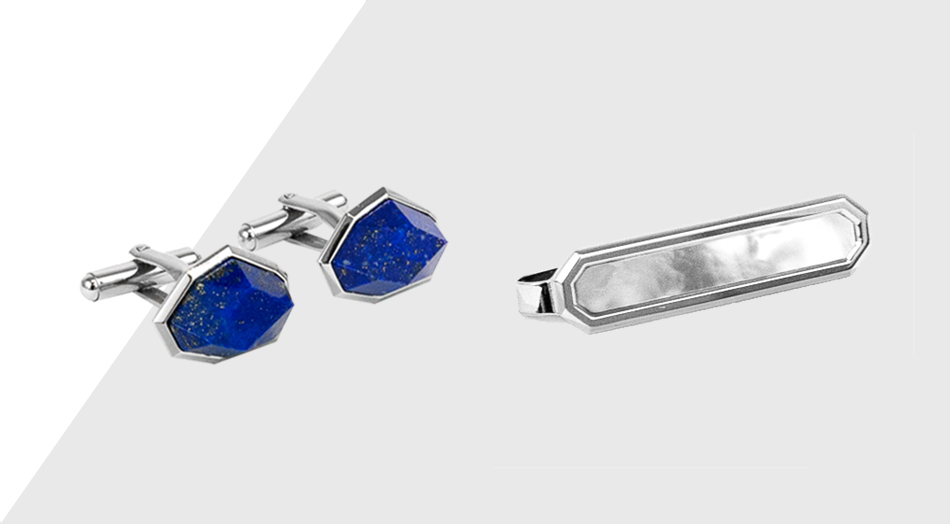 Accessories make you and your minimized wardrobe shine. With everything else simplified, it's the details that separate the masters from the disasters. Choose quality over quantity and prioritize flexibility over fads. Cufflinks and tie bars add interest without cluttering your closet or your pared-down aesthetic. You'll also want to invest in a few ties (again with a focus on neutral colors and classic patterns), a coordinating pocket square for dapper occasions, and a belt that pairs well with your choice of suit.
Minimalist Wardrobe Complete — It's All Easy Street From Here
Remember to keep your capsule wardrobe fresh by mixing and matching these basic building blocks into all possible permutations, and don't forget the most important thing – in the end, nobody needs more than six types of jams.
---
Are you a less-is-more kinda guy and have an investment essential we didn't mention? Drop a comment below!
---
---
Like What You See? There's More.
We'll send you style advice and intel for the modern man.
---