Learn How to Wear a Vest Casually
Published on May 10, 2019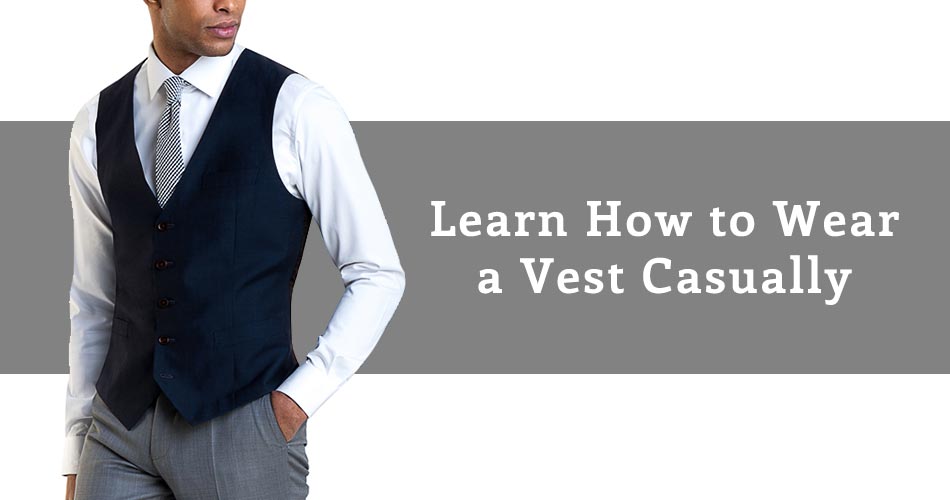 The Casual Vest Breakdown
Q: "Do you have any tips for wearing a vest casually? I like the casual vest look but I'm not sure how to pull it off" – Patrick N.
A: Often we get asked about how to wear a vest with a suit. We've written a whole article about how to wear a vest with a suit the modern way but we've also got some tips on wearing a vest casually.
So go ahead and give that suit or blazer a day off and give that vest a little moonlighting as a stand-alone piece. In fact, a vest can be a perfect candidate for achieving that dressy-but-not-too-serious-and-still-looking-better-than-99%-of-the-room look at the next after work social.
---
The Two Casual Vest Outfits
Here are a couple of our favorite ways to wear a casual vest for that laid-back, weekend warrior look: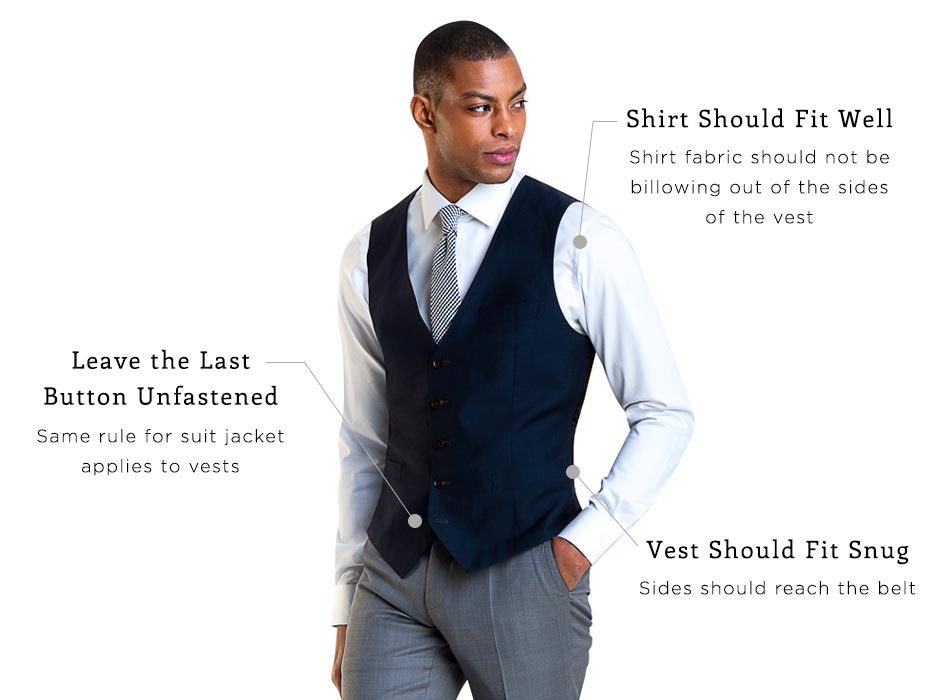 Give the Suit Jacket a Rest

– Leave the jacket at home and wear that casual vest with a well-fitting button-down shirt and some suit pants. For an even more relaxed look, opt for a more casual

button down like an oxford

or chambray. And if you're knotting up, reach for something a little laid back like a knit or cotton tie, rather than a more formal

silk tie

. Feel free to keep your shirt collar unbuttoned with a loosened up tie knot to let people know you've switched from work mode to play mode.

Go Vest + Jeans

– If you're pairing your casual vest with some jeans, you want to go for a dark wash with no fancy fades, major whiskering, holes or bagginess. Make sure the denim is a slimmer fit, so it's consistent with your vest. With the right pair of jeans, you can achieve a smart casual look and avoid a jarring juxtaposition between dressy and casual. You never want to look business on top and over-relaxed on the bottom.
A Final Note
Before we go, we'd like to ask you to please not attempt to pull off some 3-piece hybrid like this, which will make you look like you lost your pants and had to borrow some jeans from your dad.
As for the vest itself, make sure it fits snug, with the length long enough that the sides reach to your belt line. And remember to leave that last vest button unbuttoned. Now, go forth and give your vest a chance to shine! 
Have any questions or outfit suggestions on wearing a vest casually? Leave a comment below! 
---
Like What You See? There's More.
We'll send you style advice and intel for the modern man.
---